Service

hour
Monday

Open 24 hours

Tuesday

Open 24 hours

Wednesday

Open 24 hours

Thursday

Open 24 hours

Friday

Open 24 hours

Saturday

Open 24 hours

Sunday

Open 24 hours
Breakdown

Recovery London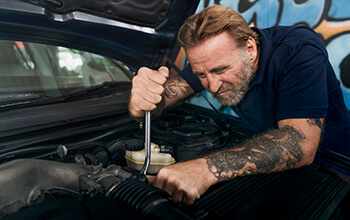 Breakdown Recovery London
Accidents, car breakdowns and crashes can happen at times. Though unfortunate, the cars in most cases are in no condition to be driven. However, at times its not as extreme as that but simply a car shutdown because of a systematic malfunction or an engine problem. Whichever may be the case, Castle Recovery's Breakdown Recovery London will be there to move your car to the repair shop or to your house. Our duty is to take your vehicle to its destination, without further damage or delay. As soon as you call us, we will be on our way with are well equipped towing trucks to help you. Breakdown Recovery London provides auto recovery services 24/7 and with the best price that you could afford giving you the space to negotiate the price. Clean and well-equipped fleet of tow trucks, flatbeds including professionally trained and courteous drivers ensuring real on-time responses and damage free towing. Our 24-hour road side assistance and towing services provides you with the support you need to get back on the road, no matter where you are, what your problem is, or what time your accident or breakdown occurs.
What you can expect from our Breakdown Recovery London services:
– We are time-efficient, we will get there on time.
– We ensure your vehicle is smoothly delivered.
– We can assist you on spot if its a problem that can be taken care of by our technicians. 

– We are loyal to our customers and we give the best solutions for any of your problems.
You're in a hurry and want to get a care recovery service as soon as possible? Call Us now and we will be there faster than you expect! For any Roadside Assistance London service like Battery Assistance London, or Misfuel Assistance London we are also available there for you. call us today and we will be delighted to help in any way we can.